Bowen Shield Win for Rockwell College
Rockwell 26 : Bandon Grammar 8
Bandon having defeated C.B.C. and Crescent in the earlier round of this competition came into the final with high expectations of claiming their first Munster title. Rockwell, who hadn't won this competition since 2009, kicked off with the aid of a nice breeze. Bandon set out the stall by playing a number of phases which put Rockwell on the back foot. The Bandon no. 8, Colin Deane, made some great carries but Bandon elected to take the ball through the centre when it might have been wiser to spread the ball wide. On Rockwell's first foray into Bandon's territory they were awarded a penalty as a Bandon player failed to release in the tackle. Jake Flannery converted the resultant penalty neatly through the posts from a difficult angle on the thirty metre line. Rockwell continued to defend for the next ten minutes. From a Bandon lineout the no. 2, Travis Coomey, used his physique to bustle through on the wing and score an unconverted try near the sideline. Rockwell responded well and closed out the half growing in confidence. This was further enhanced by a Jake Flannery penalty conversion from 40 metres out. Rockwell led 6-5 at half time but were about to face into a stiff breeze.
From the Bandon kick off Conall Kennedy towered above all to catch. Rockwell set up a ruck and proceeded to attack wide. A handling error, however, led to a turnover. This play was a sign of Rockwell's resurgence and a growing belief in their own ability, despite being dwarfed physically by their opponents. Shortly afterwards Jack Harney reacted quickly to a bouncing ball to sprint clear from the half way line and touch down in the corner. Ryan O'Sullivan failed to convert the conversion. 5 minutes later Bandon kicked a penalty to leave Rockwell 11-8 ahead. This was to be Bandon's last score as Rockwell now moved the ball fluently from side to side and Sean Cotter was next to score a try on his line. Ryan O'Sullivan added the extras from a very difficult position and into the breeze. As Bandon tried desperately to counter attack they were mat by a resolute defence which caused them to knock on on a number of occasions. From one of these Conall Kennedy deftly danced through to score under the post which was converted by Ryan O'Sullivan. Conall Kennedy disrupted the Bandon line out on a number of occasions, Ciaran Ryan at 8 made some great carries, James O'Meara and Darragh Molloy defended well in the second half. Jack Harney showed a maturity beyond his years, both in ther tackle and carries made. In the Back line Jake Flannery was masterful in marshalling his backline, ably abetted by Oisin Mangan and Andrew Daly. This is a well drilled and disciplined Rockwell outfit who will acquit themselves well in this year's Senior Cup. The only worry is the lack of physical presence. Coach, Kevin Leamy, said that 'he was very proud of the way the team showed composure and discipline top grind out this win'.
Rockwell College; James O Meara, Darragh Molloy, Brendan Ryan, Christopher Farrell , Conall Kennedy, Tom Russell, Jack Harney (c) , Ciaran Ryan , Oisin Mangan , Jake Flannery, Sean Cotter, Andrew Daly, Fionn kiely, Christopher Egan, Ryan O Sullivan, Subs: Conor Forrest, Niall O'Halloran, Harry Tobin, Michael Mc.Mahon (C. Farrell,65), Paddy Murchan, Joseph O'Connor (J.O'Meara 67), Cian Mullane, Alex Ryan. Coaches: Kevin Leamy, Cody Baker, Physio: Thomas Ryan S &C : Padraig O Connor
Pictured Jack Harney + Christopher Farrell make the tackle with A. Daly, D. Molloy and C. Kennedy in attendence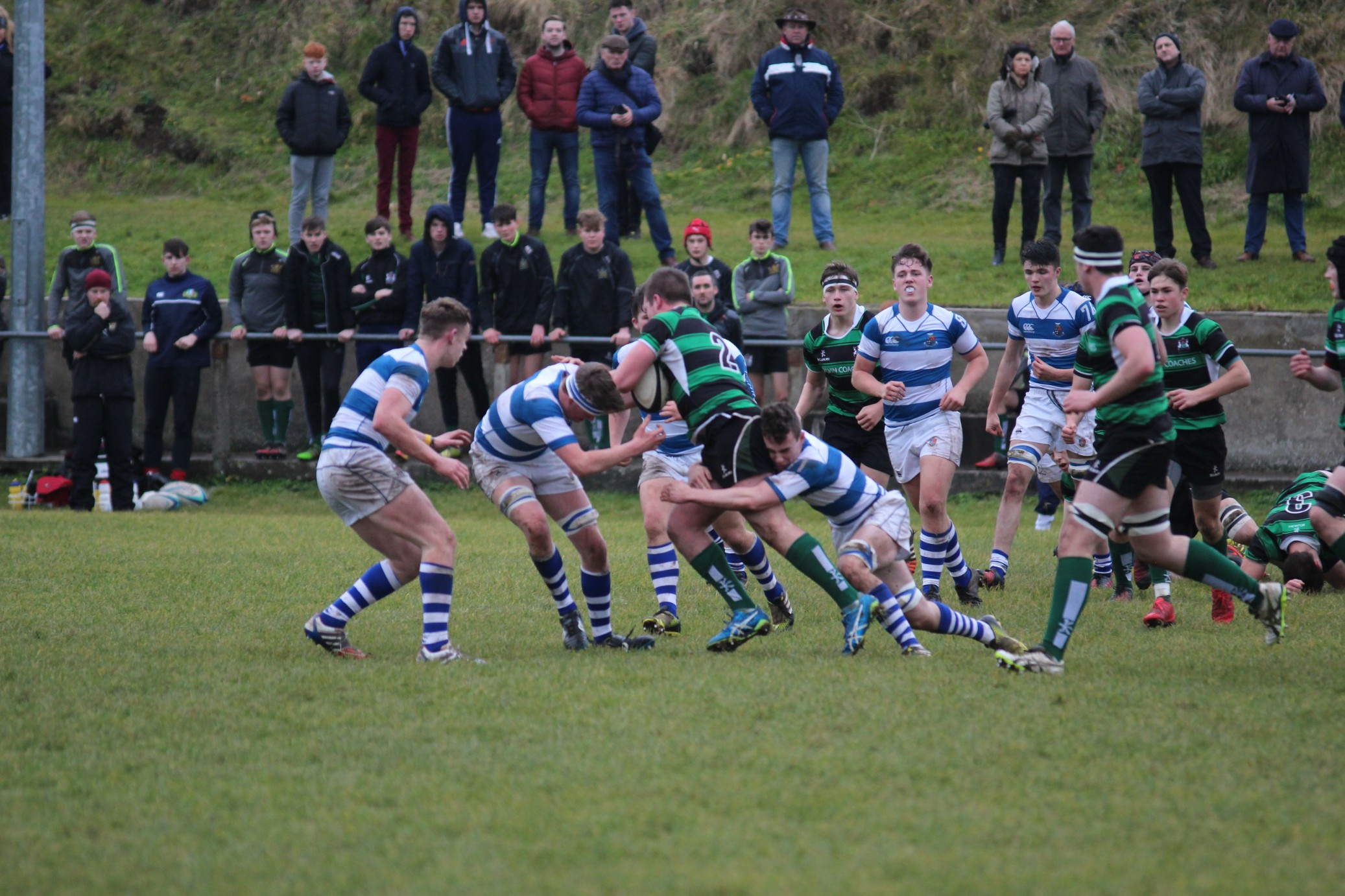 Pictured: Jake Flannery wrestles the ball while Andrew Daly tackles low down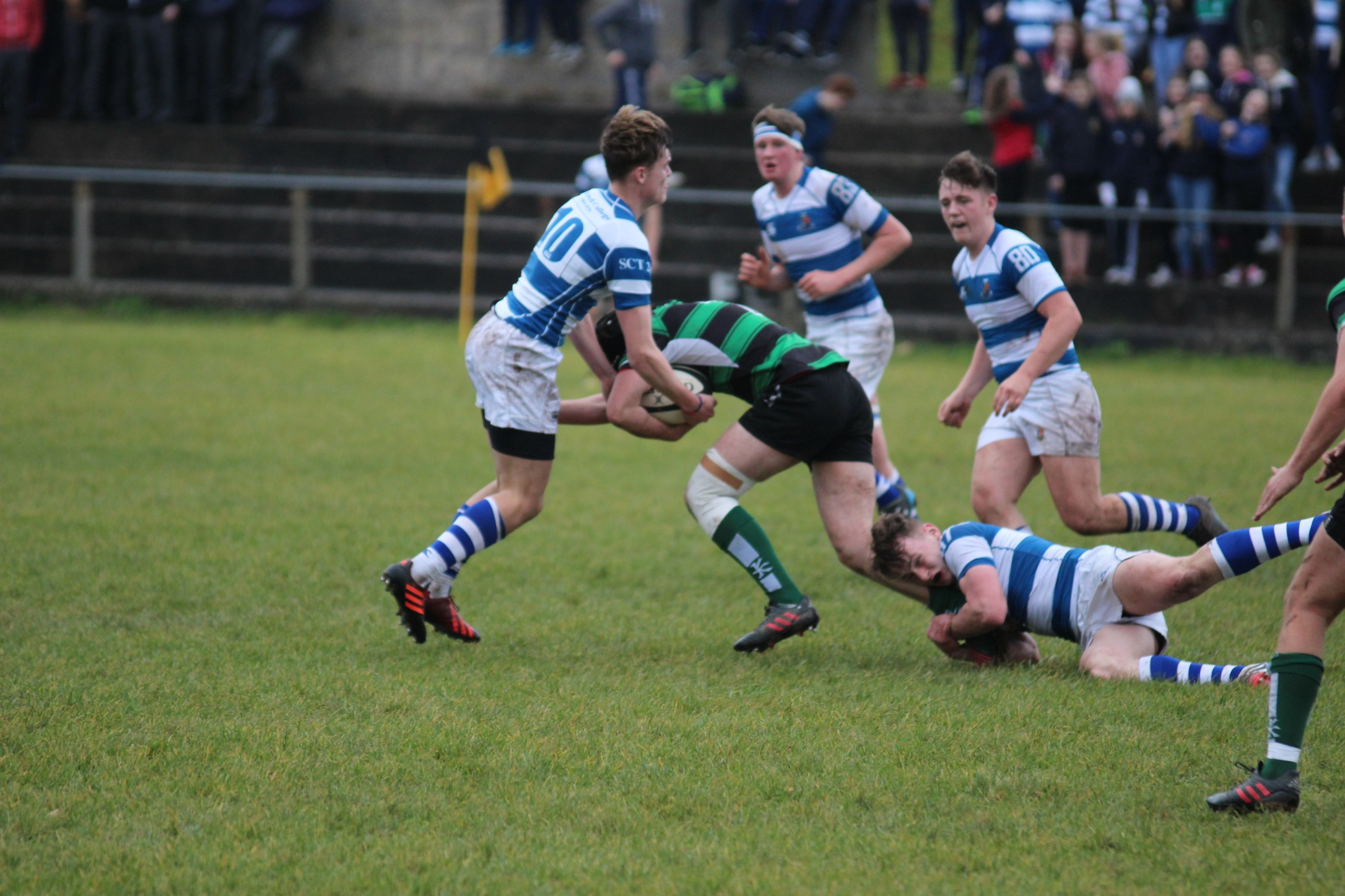 Pictured: Brothers Ciaran and Brendan Ryan prevent Bandon going through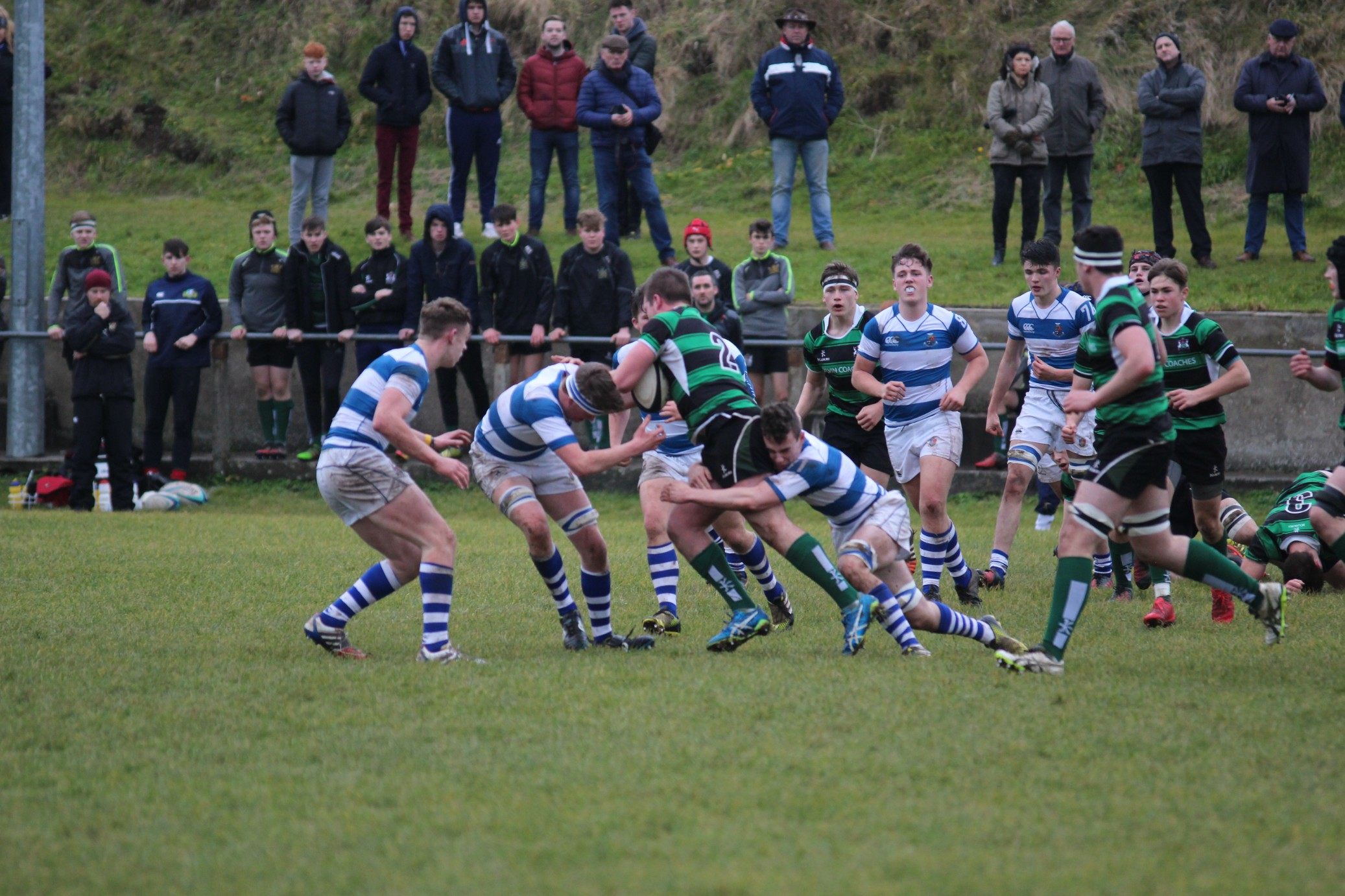 Pictured: C. Ryan, J. Harney watches while J. O'Meara brings his opponent to ground.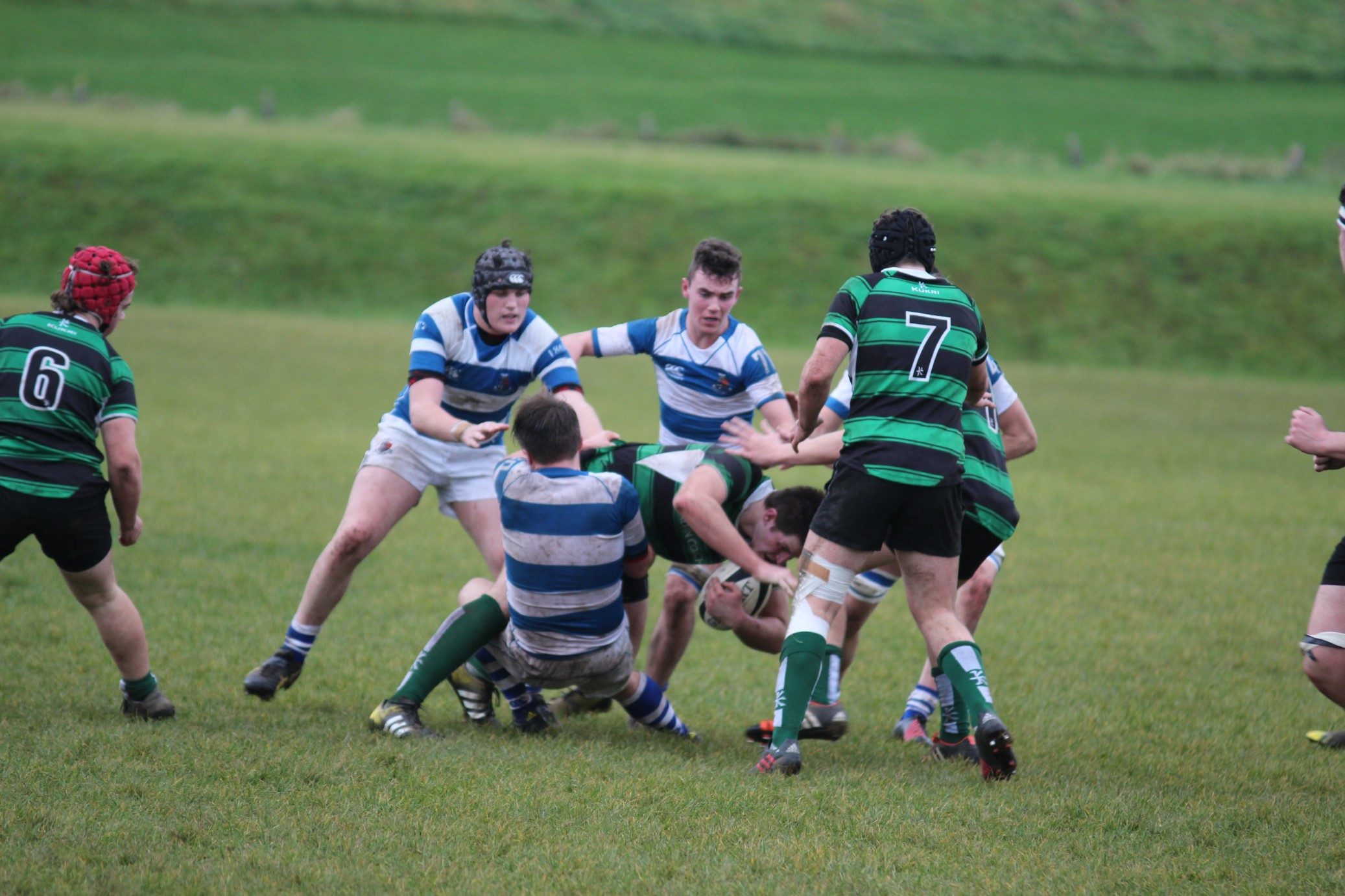 Pictured: Captain Jack Harney presents the Bowen Shield to Principal, Audrey O'Byrne