Gwenda Hurst Award for Rockwell College alumnus
The 2016 Gwenda Hurst Memorial Medal has been awarded to Áine Heffernan, who sat her leaving Certificate last June. Each year, the Association of Geography Teachers of Ireland selects the most meritorious paper in the Leaving Certificate Geography examination for the award. Áine and her teacher, Mr. Michael Doyle, along with Áine's parents, Noel and Olive from Kilcommon Cross in Cahir, attended the ceremony in Trinity College Dublin where the medal was presented on Wednesday November 23rd. Áine's exam script was selected from over 19,000 other candidates who sat Geography at Higher Level in the Leaving Certificate.
Áine's teacher, Mr. Doyle, described Áine as "a wonderful student to teach, highly motivated and dedicated. I am delighted to see her abilities recognised with this award." Áine is currently studying Science at Trinity College Dublin, where she has also been recognised with an Entrance Scholarship for the overall academic performance in the Leaving Certificate. Aine hopes to go on to specialise in Neuro-Science in the future.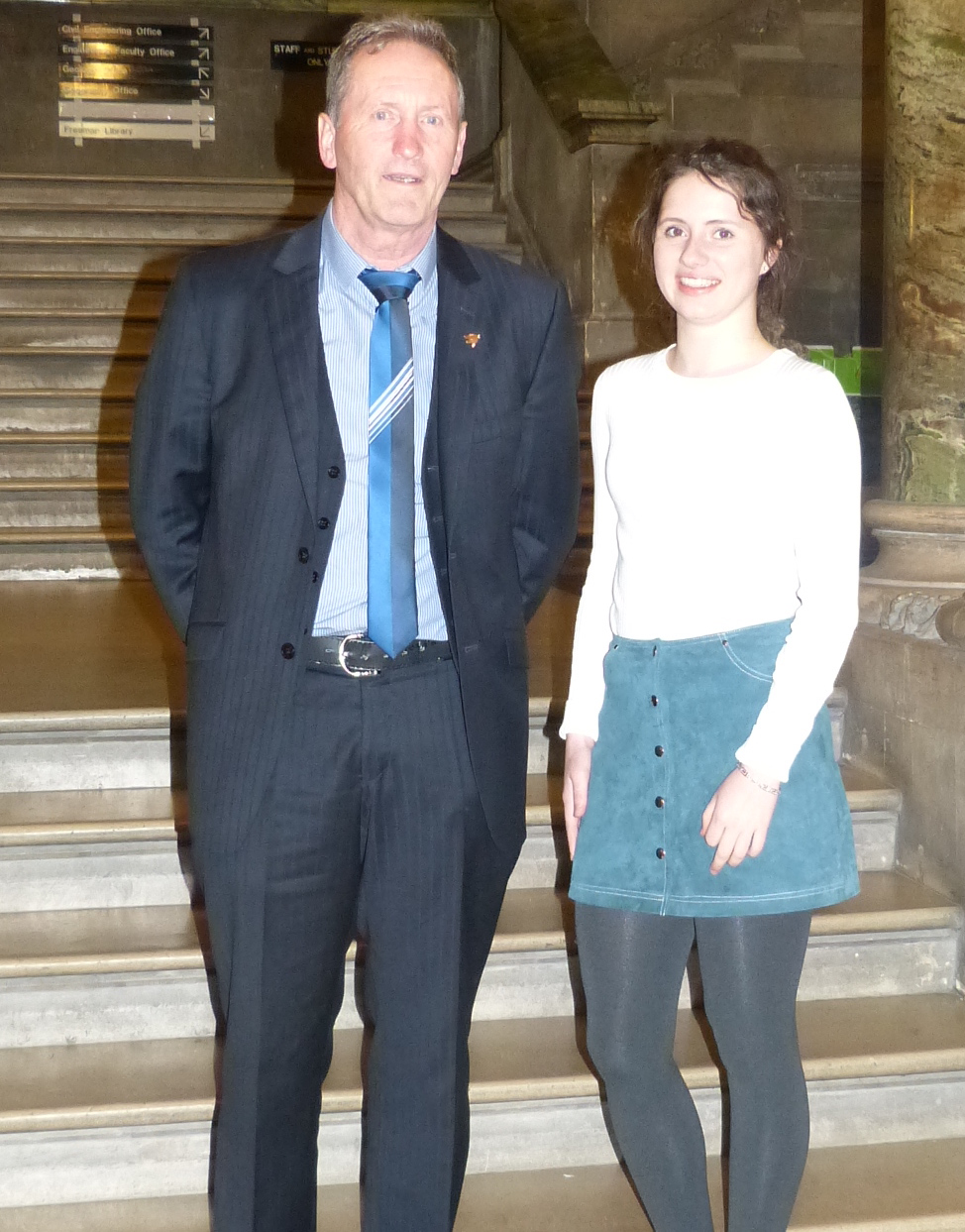 Pictured: Michael Doyle with Aine Heffernan at the steps in the Geography Dept. in Trinity College for the Gwenda Hurst Memorial Medal award.