Rockwell outgunned by more experienced Glenstal side
Rockwell outgunned by more experienced Glenstal side
Munster Senior Cup Q-Final
Glenstal 18 Rockwell 0
Containing 13 of last year's side Glenstal cruised into the Munster semi-final against a less experienced and much younger Rockwell outfit. On a very wet and windy day Rockwell's line out did not function and this starved the team of a lot of first phase possession. Losing influential captain, Kevin Kelly, very early in the game did not help the cause and their no. 8, Ciaran Ryan, who was who was taken off injured. This deprived the pack of solidity in a crucial area. Rockwell made too many errors and the more powerful Glenstal pack provided the foundation for them to play an expansive game, resulting in two tries, one an intercept just before the final minute for Andrew Hogan to go over under the posts for an opportunist try.
Andrew Daly makes a telling tackle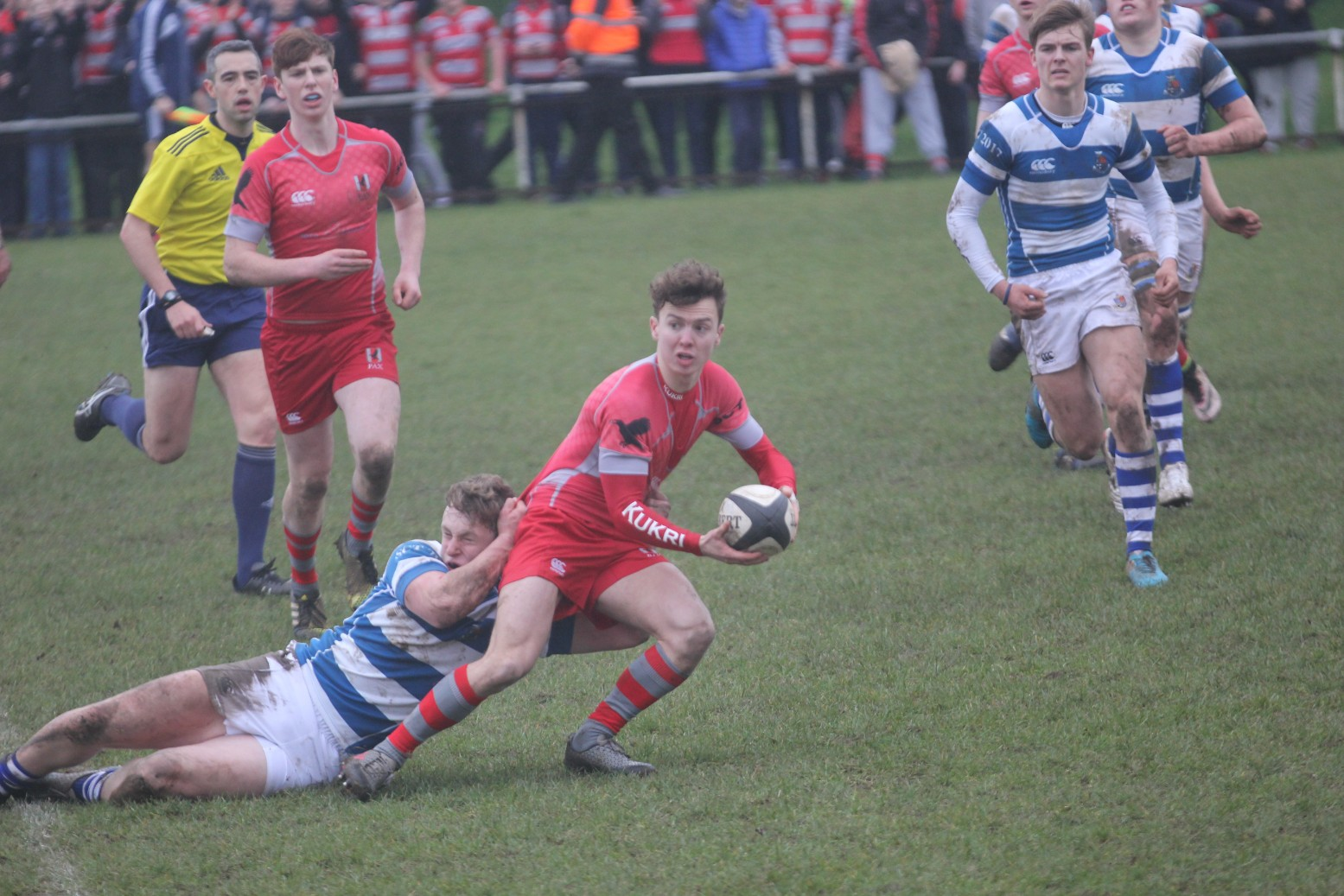 The penalty count was eight-one at half time, showing the pressure being exerted by Glenstal at the breakdown against Rockwell as they found themselves in offside positions too often. Glenstal went 6-0 up early in the first half through two penalties and then winger, Ben Healy, went over just on the stroke of half time to leave Glenstal 11 points in front. Try as Rockwell might they were unable to break down a solid Glenstal defence. The Rockwell side were full of endeavour and Paddy Murchan, Kevin Kelly, Paudie Leamy in particular tried hard to stem the flow.
Paddy Murchan wins the lineout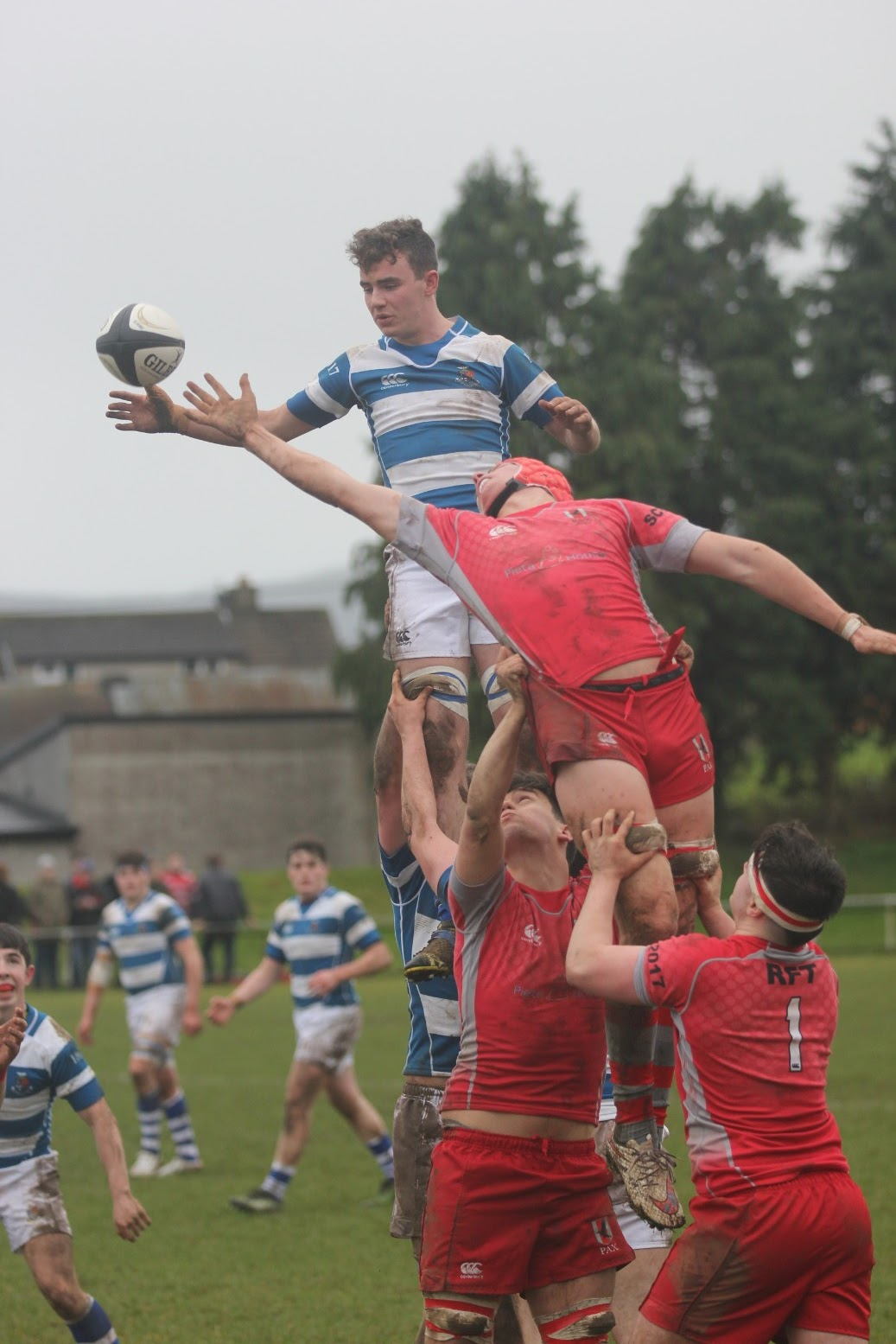 Ryan O'Sullivan being tackled and Jake Flannery in attendance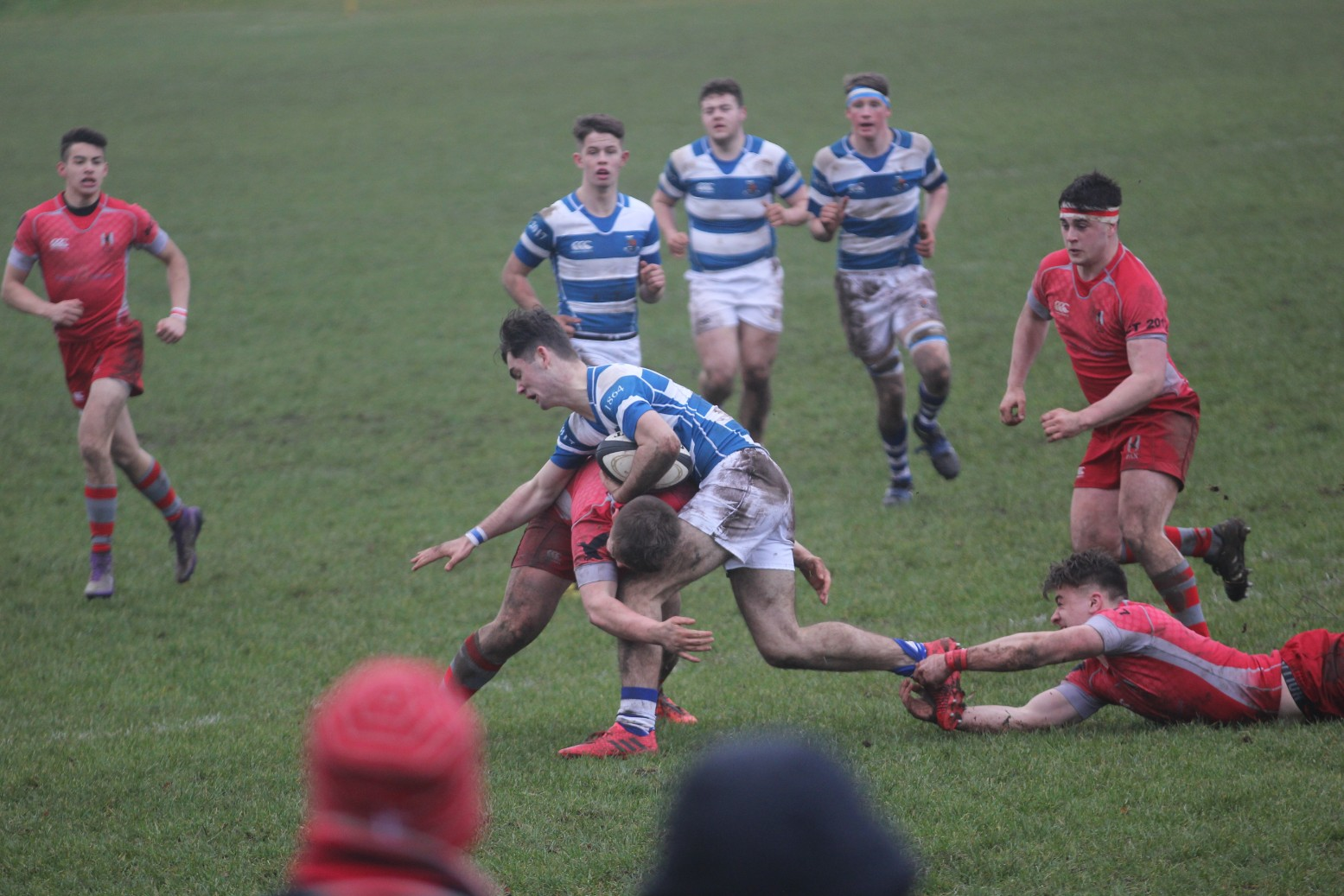 Rockwell: 1. Kevin Kelly ©, 2. James O'Meara, 3. Brendan Ryan, 4 Christopher Farrell, 5.Conall Kennedy, 6. Patrick Murchan , 7. Jack Harney, 8. Ciaran Ryan, 15. Ryan O Sullivan, 14. Chris Egan, 13. Padraig Leamy, 12. Andrew Daly, 11. Joe McCormack, 10. Jake Flannery, 9. Oisin Mangan Replacements: 16. Darragh Molloy(J.O'Meara 60)17, Niall O'Hanrahan (C. Farrell 60m), 18. Tom Russell 19, Coman Ryan (K. Kelly, 10m.), 20. Harry Tobin, 21. Joseph O' Connor, 22. Fionn Kiely, 23. Michael McMahon, 24. Conor Forrest, 25. Sean Cotter
Coaches: Kevin Leamy, Cody Baker, Alan O Donnell. S&C: Pat O Connor Physio: Tomas Ryan