Photos from Prize Day 2017!
Brian Kavanagh presents the Student of the Year Award to John Purcell
Rockwell College recognised the achievements of its pupils at the annual Prize Day ceremony, held on Friday, May 19th. The event celebrates academic and sporting success and was attended by staff, recipients and their families. Guest of Honour were Brian Kavanagh, President of the Rockwell College Union and Michael Ryan, manager of the Tipperary Senior Hurling Team.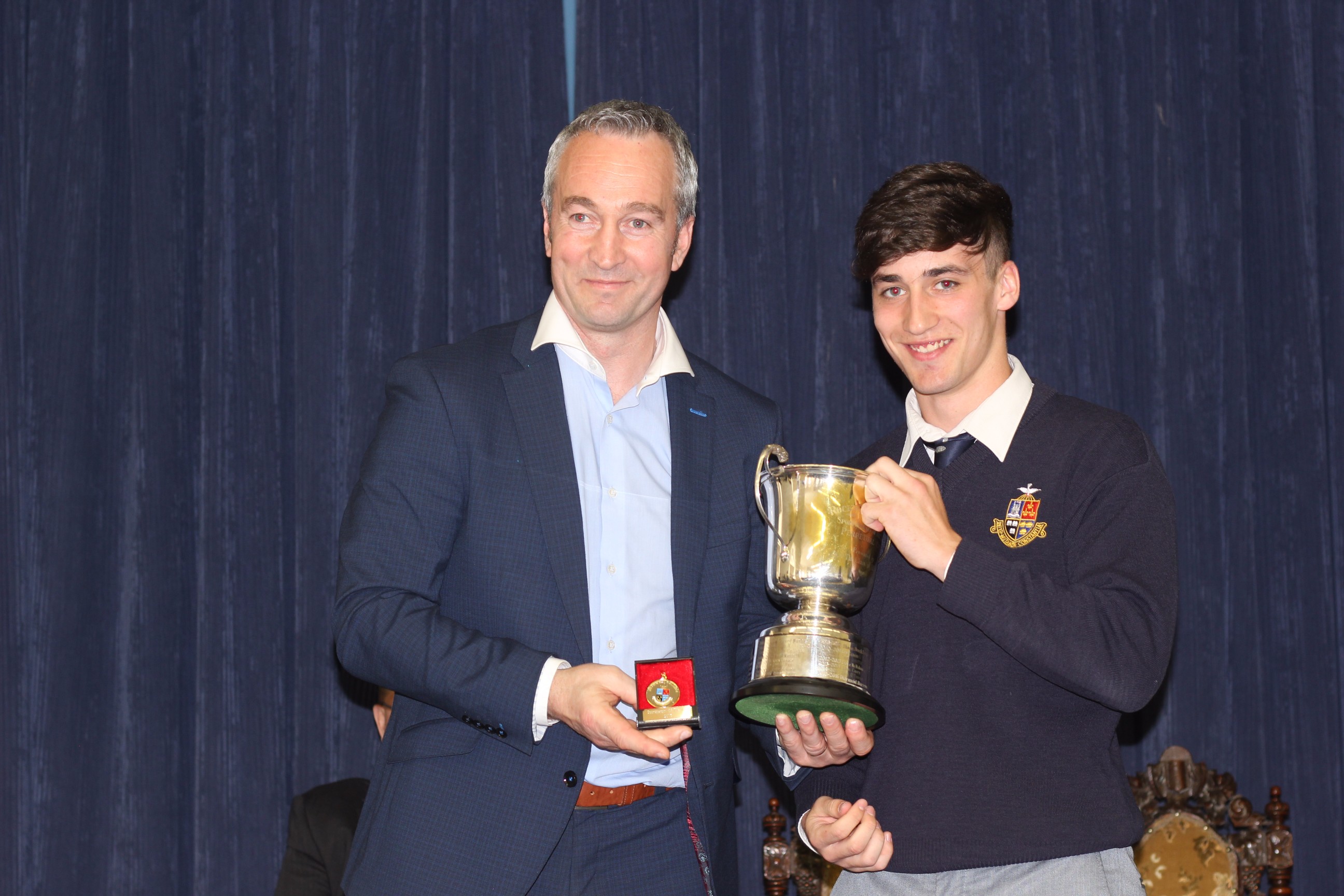 Guest of Honour Michael Ryan presents the Sportsman of the Year Award to Ryan Lambe
Addressing the attendees, Principal Audrey O'Byrne noted the education and care given to pupils in the College inside and outside the classroom. She thanked all the staff for their work over the year and congratulated the winners and nominees. Referring to the on-going developments in the Junior Cycle, the Principal commented that change was an inevitable part of any education system, but that she hoped no reform would ever "place paperwork ahead of pupils".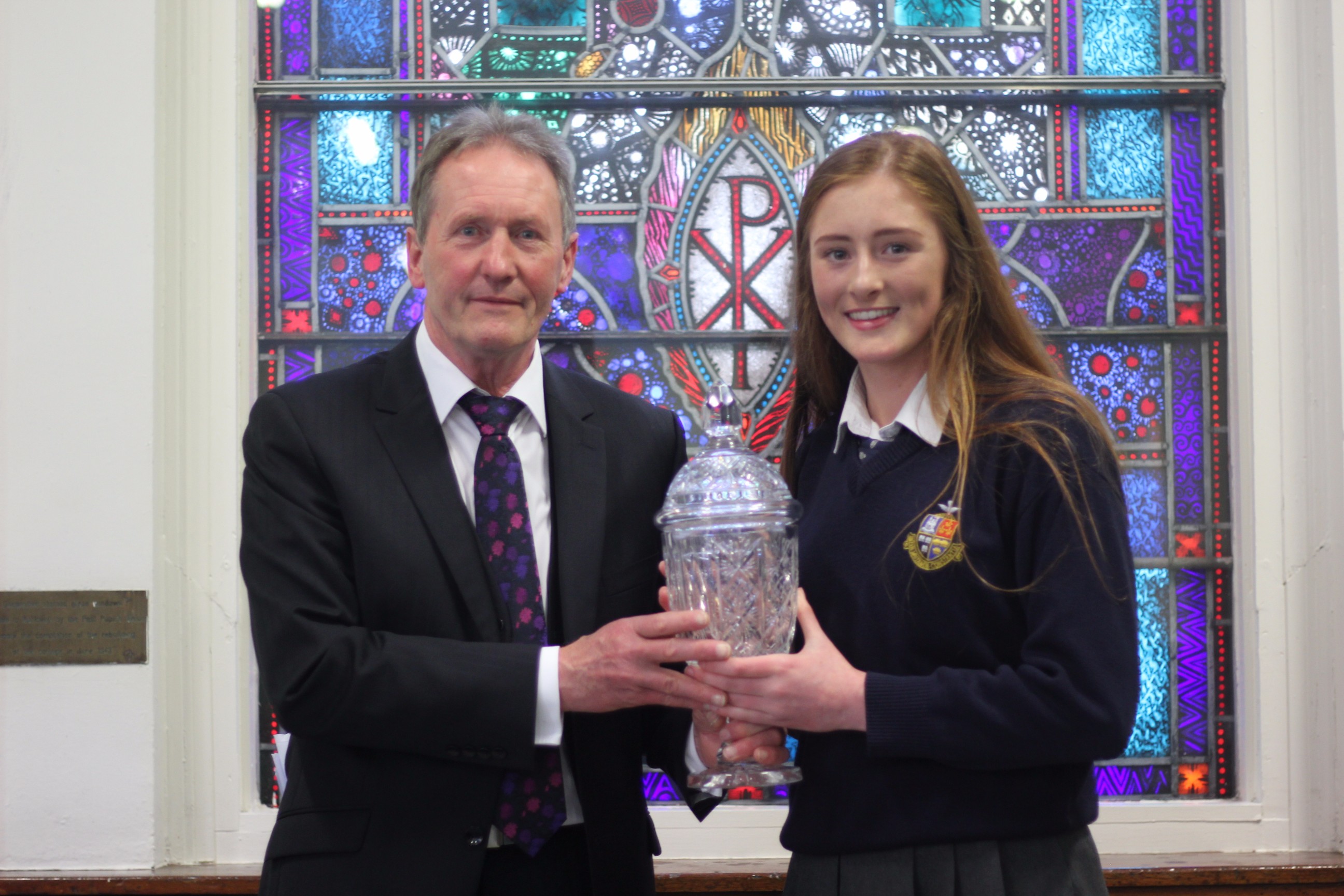 Michael Doyle and Aoife O Shaughnessey, Sportsperson of the Year
Brian Kavanagh paid tribute to the efforts of pupils in upholding the values of the school, through extensive charity fundraising and a fostering of a community of support within the pupil body. Michael Ryan reminded those present of the need to always aim high, to endeavour to do better and to acknowledge and value the education they are receiving. He noted the talent and confidence of young people in the schools he had visited across the county and the optimism we can have for the future.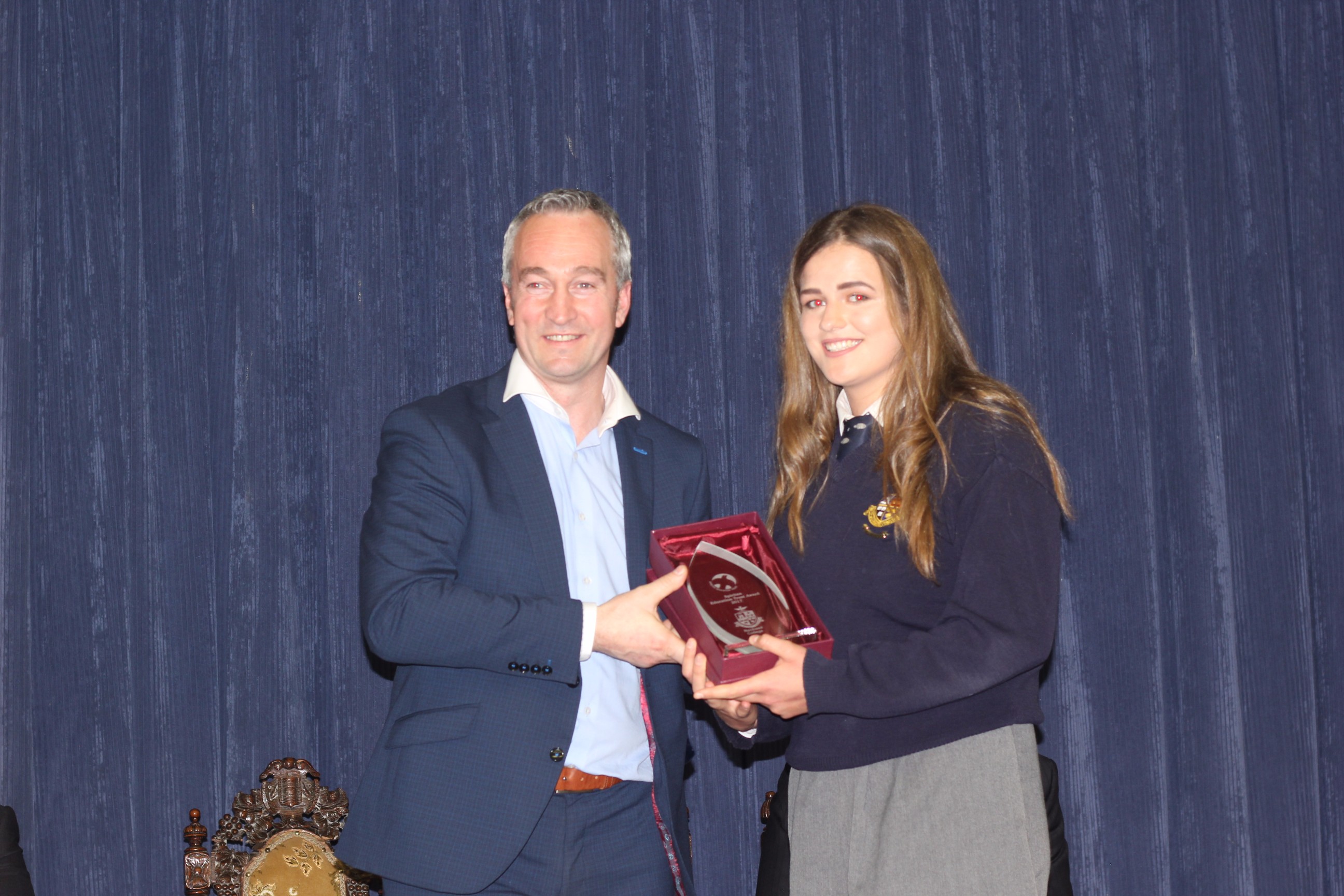 Michael Ryan presents the Spiritan Education trust Award to Karen Bennett
Prize winners included Cahir's Roisín McCarthy (Irish Award) , Clonmel's Caren Binchy (Wall Medal for History& Thomas McDonagh Award) and John Purcell from Cashel who was the winner of the Student of the Year Award.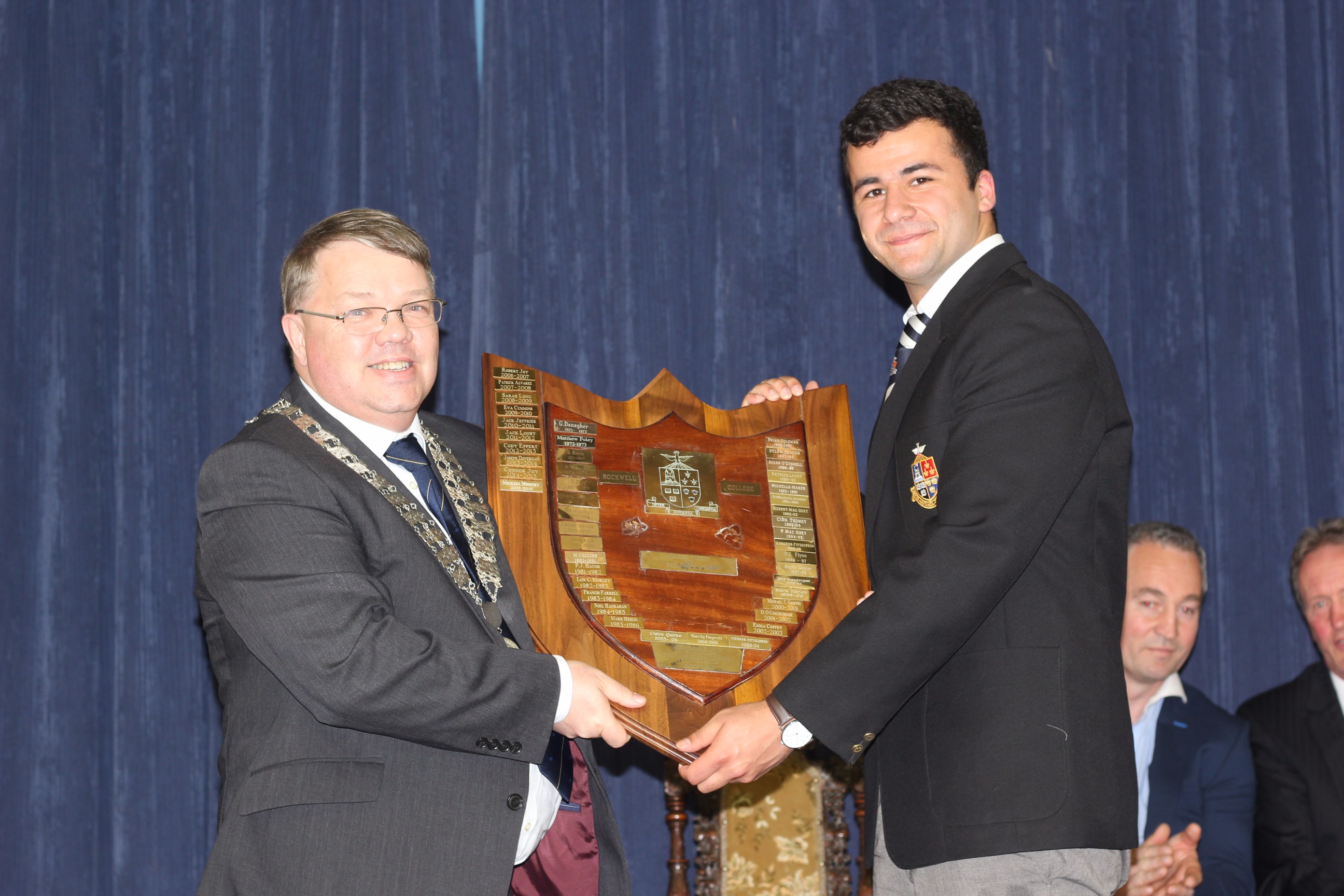 RCU President Brian Kavanagh presents the Fr. Walker trophy & James Joy medal to Ghazi Ahmed.