UK Golf Day - Re-Introduction
Plans have recently been finalised for the revival of this unique event.
The Background
Pat Mulcahy, London reunion dinner organiser, had often considered organising a UK Golf Day but, not being a golfer himself, found it difficult to put together. Then, just a few weeks before the London dinner of 2006 an event occurred which gave him the impetus to review the idea.
Dr. Mick Brosnan (leaving year '49) & his family were good supporters of the London dinner. Their son, Mike, a golf promoter was in the USA organising a golf event, when he died suddenly in his sleep, at the age of 46.
The shock of this occurrence prompted Pat to purchase a silver trophy which he dedicated to Mike's memory.
It was named the Brosnan Bowl and will be awarded, on an annual basis to the winner, who must have attended Rockwell. ( An alternative prize will be awarded to a guest winner, who did not attend the College) Book now
Full Details:
Date : May 5th 2016
Location : Bishop's Stortford G.C.. Dunmow Rd, Bishop's Stortford CM23 5HP ( Tel. 01279 654715 )
Format : Individual Stableford
"Guests are very welcome"
Tee Off : 1.00 pm
Cost : £56 via bank transfer or €70 online
Note : The above significantly discounted package has been negotiated by a club member, Aidan Ryan( 1977) in conjunction with Charlie Cunningham (1977) and represents excellent value.
Prizes : The winner will receive the Brosnan Bowl, a silver trophy donated in memory of Mike Brosnan ( 1960-2006). This will be engraved with the winner's name.
"Special Prize" FOURBALL @ the K Club (in the event of a non Rockwell winner)
There will also be prizes for, amongst other things, "the longest drive" and "nearest the pin".
Payments can made online or by direct bank transfer
Bank transfer to- A/C name : Patrick Mulcahy ( Rockwell ) Sort code 23-83-95, A/c no. 58524-124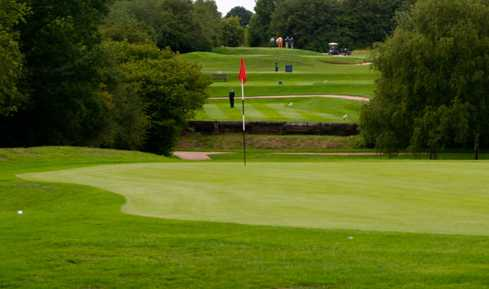 N.B. For anyone planning to travel from Ireland, the golf course is near to Stanstead Airport.
Also, for those interested in flat racing, the Guineas Classic meeting is being held on this weekend at Newmarket. This is also quite close to the golf club, so why not make a weekend of it!
Any queries, please contact - Pat Mulcahy (patrick@mulcahyfamily.plus.com) 01491577990 / 07711235242