Annual Dinner 2018 and Person of the year details (Updated)
Hi all,
With the Annual Dinner coming up, there's a lot of planning to be done, and much information to be shared. In that light, we have compiled a list of important information for the event, such as class reps, local accommodation, and ticket options. We are also delighted to be able to (formally) announce our Union person of the year, Pat Mulcahy, and you can find a brief bio below.
We would like to thank everyone who has made their ticket arrangements thus far, and would note that, as attendance is expected to be higher than last year, it is advisable to get your ticket at the earliest opportunity. Space for walk-ins will be limited on the night, so please do book ahead if attending.
We look forward to seeing you all on the 13th!
Run of event
Doors to the event will open at 7:15pm for those attending, with socialising space available. The dinner itself will begin at 8pm.
Parlour Call Saturday 14th
The college will be hosting a 'parlour call' from 11.30 to 1pm. The college will be open for visitors, and tea and refreshments will be available.
Ticket Options
We have a number of ticket options available this year, to cater to the different groups attending. You can find links to the different pages below:
Single ticket: https://www.rockwellcollegeunion.com/products/12713?variant=9636
Table of 10: https://www.rockwellcollegeunion.com/products/12713?variant=9672
Recent Graduate (last 7 years): https://www.rockwellcollegeunion.com/products/12727
Feature Years
For this dinner, we are focusing heavily on our 'feature years', going back through the decades (or just one!) to bring together our past graduates for the dinner. To assist with your reunion efforts, we have compiled a list of class representatives, who will serve as a focal point for a year's contact. We would encourage anyone from a feature year, who hasn't already, to get in touch. Meeting old acquaintances is a key element of the Union dinner's atmosphere, and we look forward to seeing as much of it as possible this year.
Contacts:
Accomodation:
A list of Failte Ireland approved accommodation in Cahir can be found here: http://bit.ly/2UnionDinnerAccomodation
Person of the Year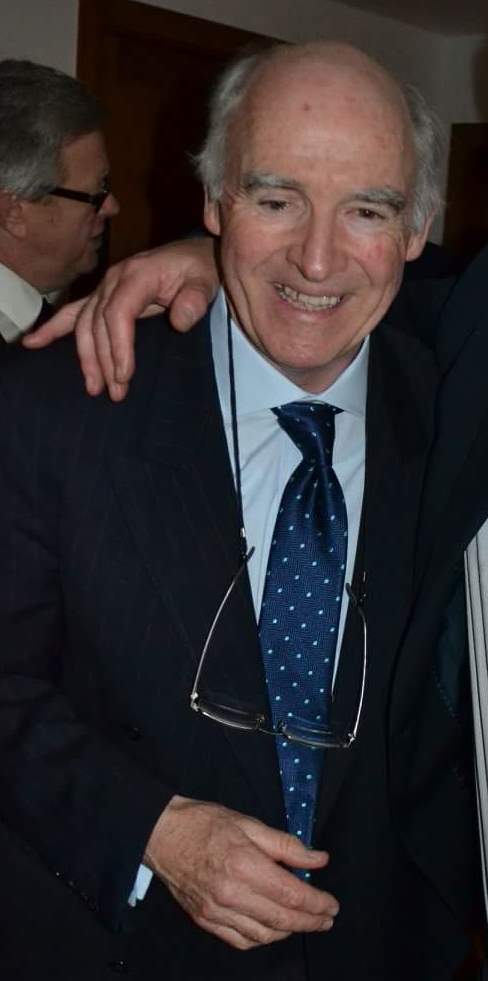 Patrick Mulcahy, Class of 1967!
Pat left Rockwell in 1967 and went on to study Agriculture in Shuttleworth College.
He initially worked for ICI and then went on to be an Agricultural Advisor until his recent retirement..
In the early 1990's Pat took over the running of the London Dinner from Mike Kirby, who had started the Dinner in 1988.
These dinners are held on the eve of the England Ireland Rugby International, every 2nd year.
Pat has for the most part managed to run these highly enjoyable and successful events along with some other events, such as last year's golf outing in Bishop's Stortford, single-handedly for more than 25 years.
He is now ably assisted by his wife Patricia and his daughters, Caroline and Pamela and son James
For outstanding service to the Union over a 25 year period that Mr Patrick Mulcahy will be presented with the 2018 Union Person of the Year award to, at the Annual Dinner in Cahir House Hotel on Friday, 13th April 2018.