Rockwell College Newsfeed
Rockwell College News Feed
Hello all!
In light of the growing interest in College-specific updates, we have decided to devote an area of the blog for news and articles relating to alumni or the college itself. We hope that this will allow us to highlight more of the activities and achievements of our past pupils, and of developments in the college.
March 7th
Rockwell to pilot Leaving Cert P.E program
Rockwell college is among 6 Tipperary schools taking part in the new Leaving-Certificate level Physical Education program, it was recently announced. This will allow students, beginning in the 2018 cycle, to take it as an examinable subject, with a non-examinable Physical Education Framework also envisioned.
This is an excellent opportunity for students to take a more active role in developing their health and fitness, and has been hailed as an important measure in tackling mental and physical health issues. Rockwell has long been known for it's excellence in sport, and we are confident that this will transfer well to the new program.
READ MORE: https://www.tipperarystar.ie/news/home/299441/breaking-six-tipp-schools-to-pilot-new-leaving-cert-pe-syllabus.html
February 5th
Rockwell to Play Crescent in SCT Quarter Final
FIXTURE: Crescent College v Rockwell College, Wednesday 7 February, 2pm, Tom Clifford Park, Greenfields, Rossbrien, Limerick
Rockwell College's Senior Cup Team will play a quarter final against Crescent College this Wednesday 7th February, at Tom Clifford Park, Limerick. Rockwell's performance to date has been very impressive, and we are sure that they will maintain their high standards on Wednesday. We here at the Union wish them the very best of luck.
January 28th
Barron selected to Ireland U20 squad
Congratulations to Diarmuid Barron who was recently selected for the Irish 6 Nations U20 squad, the most recent achievement in his rapidly advancing rugby career. Diarmuid will play in this Friday's (2nd Feb) match against France.
His drive and passion for rugby have been evident since his schoolboy days, and many of you will remember Diarmuid as a member of Rockwell's 2015 SCT winning team. Diarmuid has since then been a consistent mention in discussions of upcoming Irish squads, and we look forward to hearing more of his achievements in the months and years to come.
Updated- Read our interview with Diarmuid here : https://www.rockwellcollegeunion.com/blog/sport/interview-with-diarmuid-barron
READ MORE: http://www.the42.ie/ireland-u20-squad-six-nations-3810677-Jan2018/
September 9th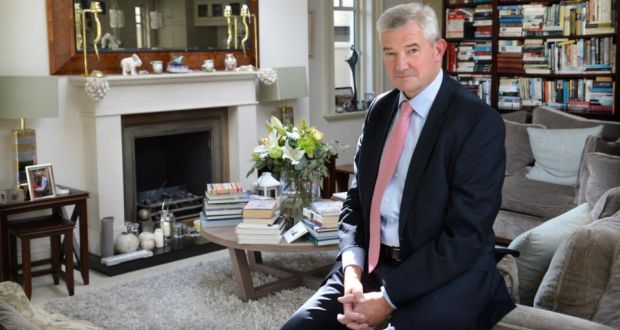 Boucher to step down
Having managed Bank of Ireland for more than 14 years, former pupil Richie Boucher recently announced his decision to stand down. Richie is perhaps best known for his role as chief executive of that bank, being appointed to the post at the height of the downturn in 2009.
Even during his time at Rockwell, Richie was known for his work ethic, and a quiet determination when presented with a task. We are sure that, regardless of what future endeavours await him, he will face them with the same expertise. We wish him the best of luck in future, and congratulate him on a successful tenure in what was assuredly a challenging position.
Read More: https://www.irishtimes.com/business/financial-services/richie-boucher-i-m-just-a-boy-from-africa-who-managed-to-run-a-bank-1.3213029
June 21st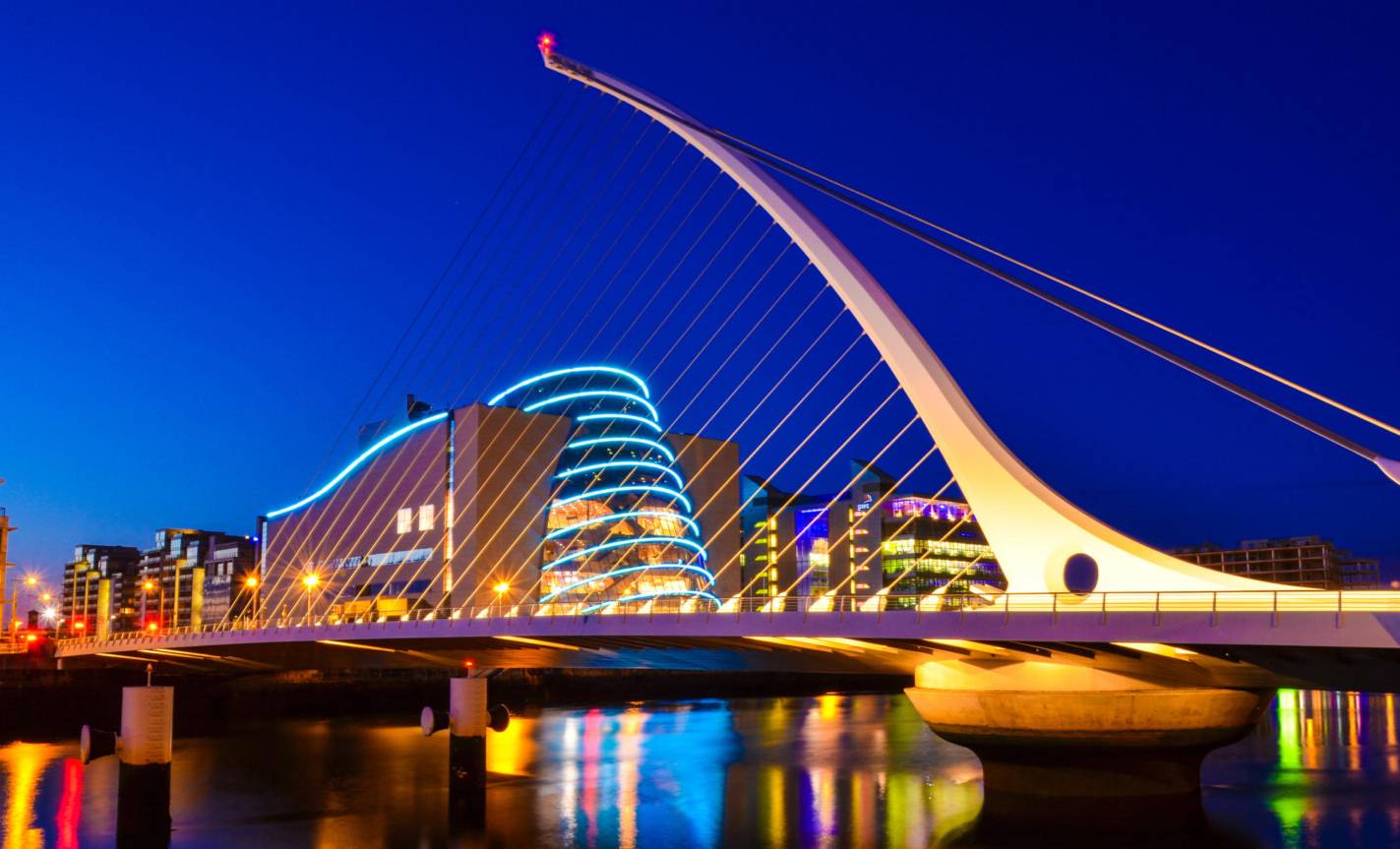 Rockwell Architect backs taller buildings
It is fitting that, in a time dominated by questions of housing in the capital, some of our more architecturally-inclined alumni should weigh in on the question. And who better than Kevin Roche, renowned for his role in the design of the Dublin Convention centre, to give us food for thought on the future of our capital.
Not one to be bound by tradition, Mr.Roche recounted, with some levity, the resistance to his own opus being a 'huge' 12 stories tall, and noted that he felt a large building was perfectly capable of being aesthetically pleasing, even at a lower vantage point. He pointed out, however, that such a result would be the product of significant care and attention, and would require a significant effort on the part of the designer.
With the discussion still rumbling on, we expect to hear more from Kevin in future, and wish him all the best in his continued architectural career.
READ MORE: http://www.independent.ie/business/commercial-property/architect-backs-taller-dublin-buildings-35812314.html
June 7th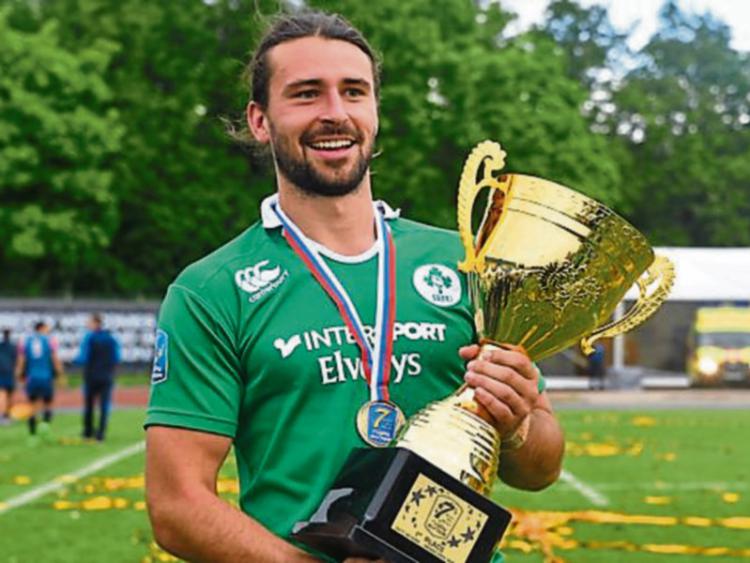 McNulty makes it 6 at Rugby 7s!
Congratulations to former student Harry McNulty, who recently gave a stellar performance on Ireland's Rugby 7's team last weekend, scoring no less than 6 tries across the tournament.
Harry's performance was not unexpected, given his excellent showing in our 2011 Munster Senior Cup win against Pres, just the last in a long string of great team plays.
We wish Harry the best of luck in his future sporting career, although we're confident that he has more than proved his outstanding skill and athletic character at this point!
READ MORE: http://www.nationalist.ie/news/sport/253511/former-rockwell-student-in-ireland-rugby-7s-try-scoring-hero.html
Week 6- May 31st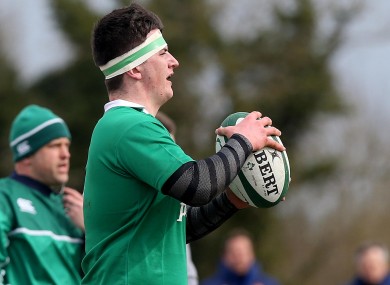 Barron makes World Cup Panel
Accolades are in order for Diarmuid Barron (Class of 2016) , who has been recently selected to the Ireland Panel for this year's U20's Rugby World Cup, starting today (May 31st) and running until June 18th.
This is following on Diarmuid's previous successes, having played with the Ireland 18's last year, and it is a well deserved position for the determined athlete.
We wish Diarmuid the best of luck as he faces off against Italy, New Zealand and Scotland, and are certain that he will represent both himself and his squad with the skill and dedication that propelled him to his current position.
READ MORE: http://www.the42.ie/ireland-u20-barron-call-up-3416553-May2017/
April 25th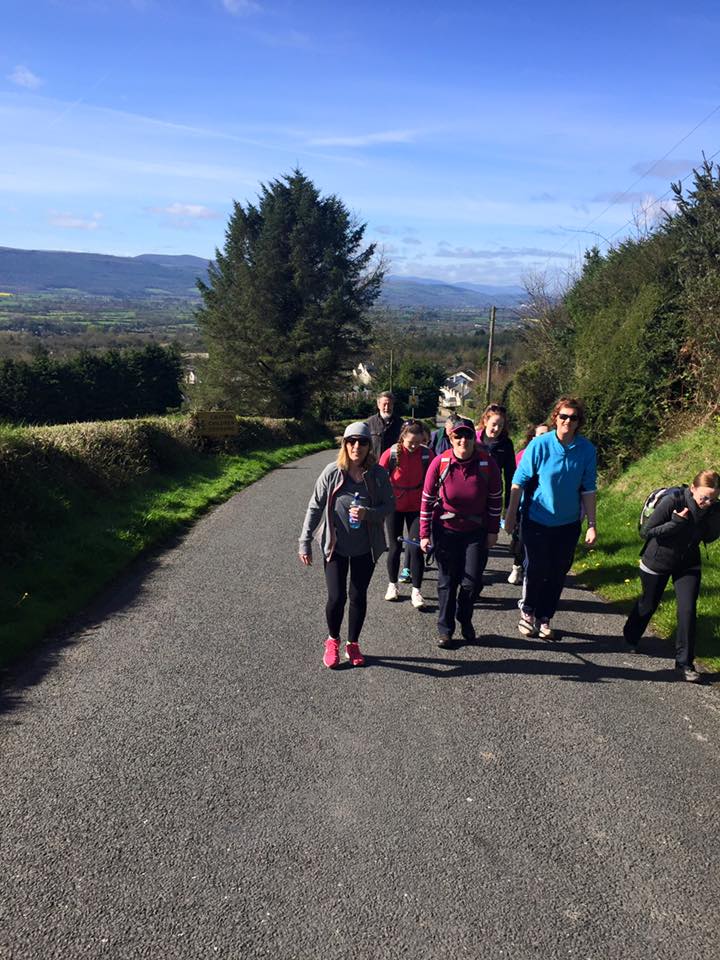 Slievenamon Hike and Table Quiz for Kolkata
We were very proud to note the recent achievement of Ashley Maher (Class of 2013), who raised nearly €700 for children in poverty in Kolkata, one of India's largest cities.
Ashley has organised a great community effort, both on the hike and in future fundraising events, in order to raise funds for some of Kolkata's neediest children.
Ashley will be hosting a table quiz in Liam Daly's pub, Clonmel this Thursday 27th at 8.30pm, and we would encourage all who can to attend.
READ MORE: http://www.nationalist.ie/news/south-tipp-today/243897/clonmel-s-ashley-maher-climbs-slievenamon-for-kolkata-s-poorest-children.html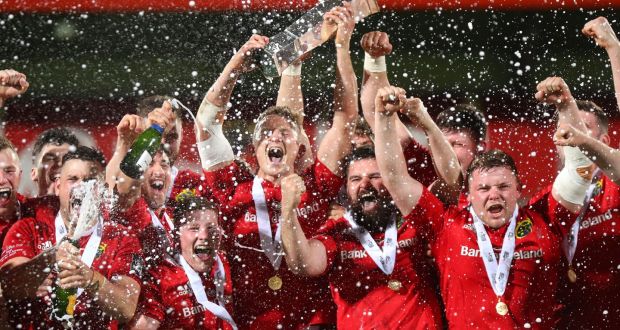 Munster A in Turnaround British & Irish Cup Win
Congratulations are in order for the Munster A squad, who managed to turn an early 18-0 deficit into a climactic victory on Friday last.
Well done again to all involved, and particularly to our numerous alumni who consistently do us proud in their sporting performance.
READ MORE: http://www.irishtimes.com/sport/rugby/munster-a-come-from-behind-to-capture-british-irish-cup-1.3057195
April 10th
Annual Dinner
We are very pleased to note the success of last month's Annual Dinner at Cahir House Hotel, with a tremendous turnout of past pupils across a wide range of years. We were particularly happy to observe the attendance of some of our more recent graduates, and hope that they made the most of this excellent socialising opportunity.
We would also like to note the reunion of our 1967 class, due largely to the dedicated work of both Pat Mulcahy and Sean Carter. We hope to publish more details on this in the near future, but we would like to congratulate both organisers on the success of their efforts, and to thank all those who were present and contributed to the reunion.
We were also delighted to host Arthur Pierse, a golfing legend, and would like to thank him for his excellent address to the event.
Overall, we were very happy with the functioning of this years event, and hope to repeat its success in 2018. Thank you to all who came, and we look forward to seeing you again.
READ MORE: https://www.rockwellcollegeunion.com/blog/news/review-of-the-annual-dinner-2017
MARCH 26th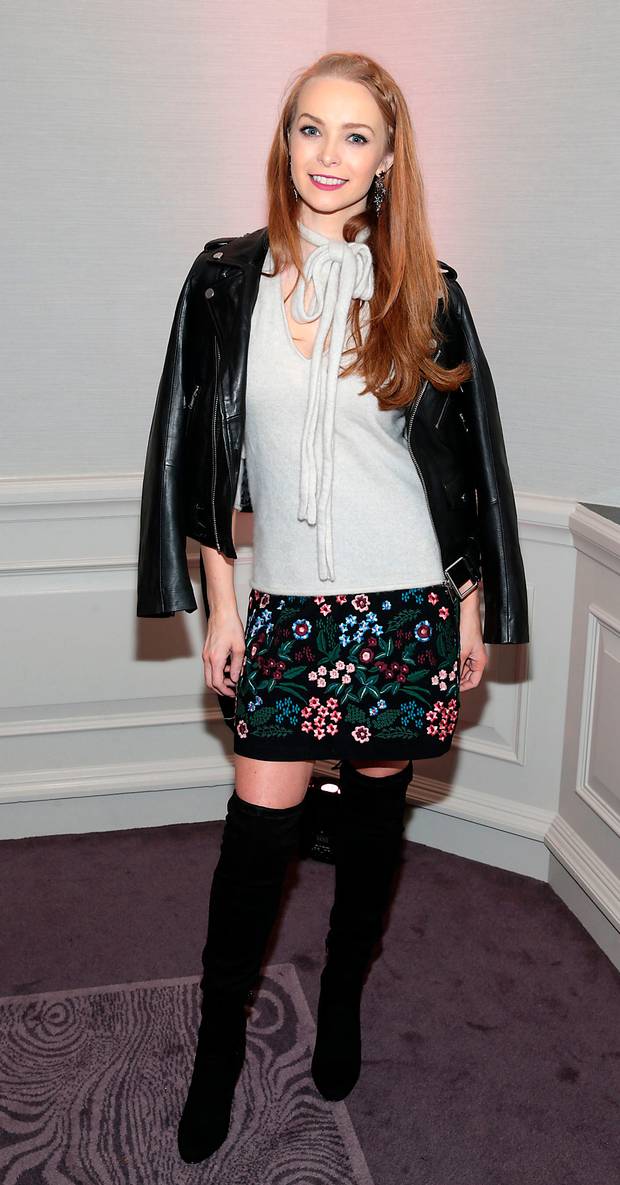 Walsh sets her sights on New York
We are very pleased to note the continuing ascent of one of our former pupils, Aoife Walsh (Class of 2005), who recently moved to New York to continue her modelling career.
Aoife has had a flourishing profile since she began in the industry after graduating, going from Miss Tipperary to Miss Ireland, and competing globally. This is in addition to her exceptional academic record, balancing a Business Management masters course and accounting in her early years, and later studying Education in Trinity college.
We wish Aoife the best of luck in her future exploits, and are confident that she will continue to excel in her ambitions, wheresoever they may lie.
READ MORE: http://www.independent.ie/style/celebrity/celebrity-features/irish-model-aoife-walsh-sets-off-to-conquer-new-york-ive-always-been-one-to-have-a-game-plan-35550959.html
MARCH 19th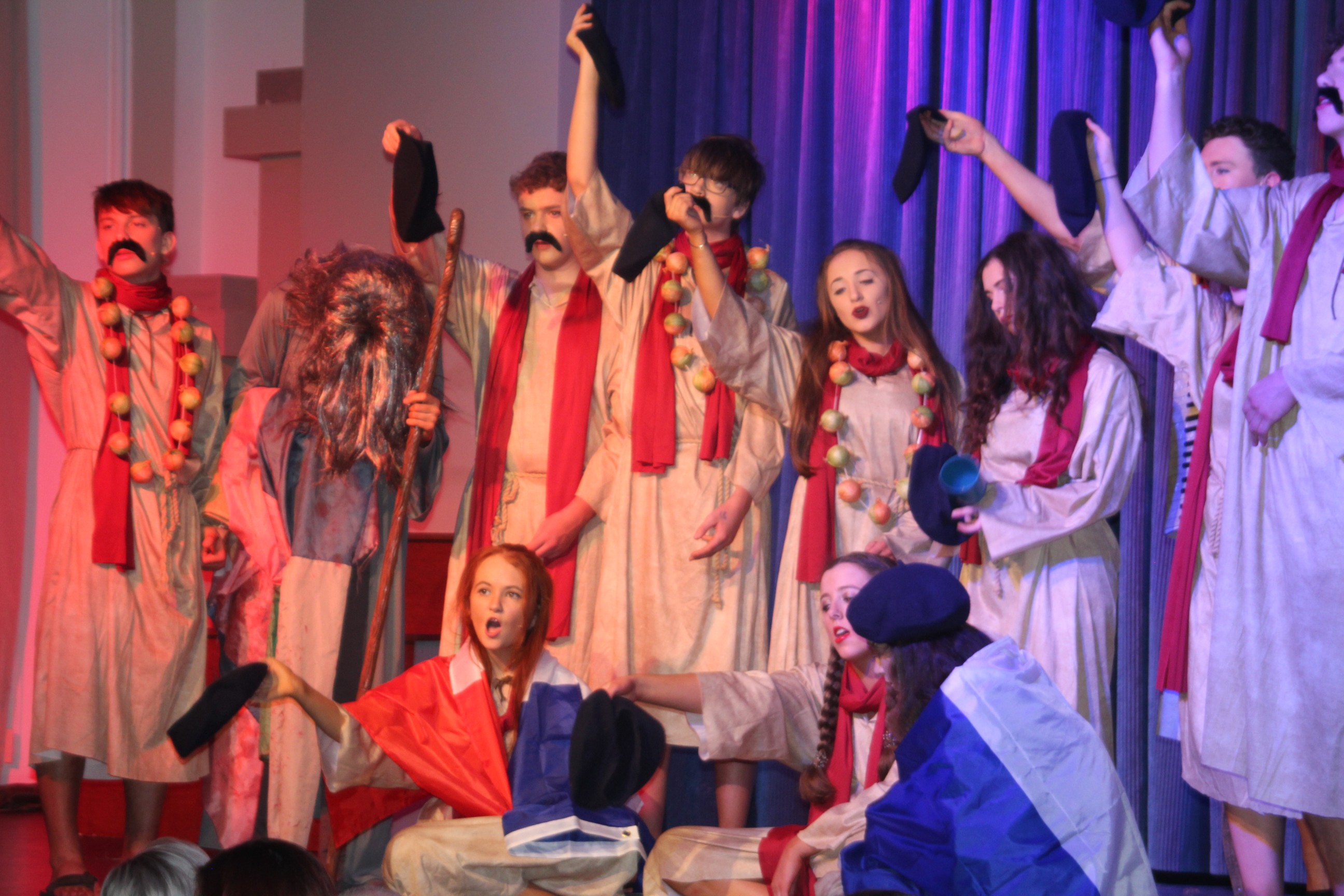 Joseph and his Technicolour Dreamcoat
Rockwell College's recent production of 'Joseph and his Technicolour Dreamcoat' was a resounding success, with a huge audience turnout, and a very able cast and crew.
Telling the biblical tale of Joseph, exiled to Egypt by his brothers in revenge for their father's favouritism, the show featured a cast of nearly 40 students and a plethora of excellently performed musical numbers. Credit must go to directors Suzanne Buttimer and Eoin O'Keefe, in addition to Sinead Fitzgerald, for the excellent technical performance of all involved. In addition, our thanks are extended to Principal Audrey O'Byrne, who went to great lengths to ensure the smooth running of the show, and upon whom much responsibility fell.
Congratulations to all students involved, and we look forward to seeing your endeavours in the years to come!
READ MORE: https://www.rockwellcollegeunion.com/blog/college/rockwells-production-of-joseph-and-the-amazing-technicolor-dreamcoat-sells-out-to-packed-house
MARCH 12th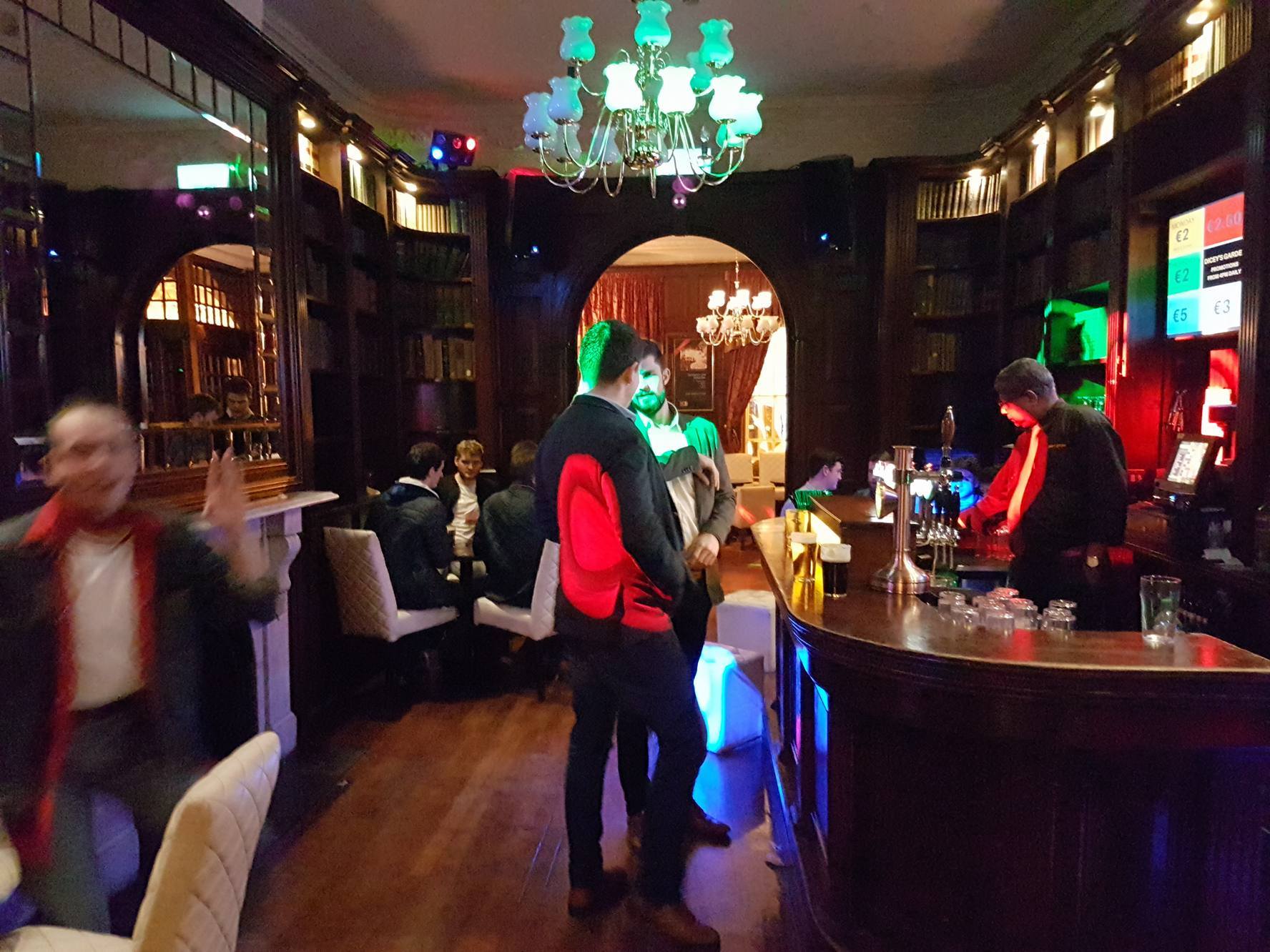 Recent-Graduate Event
We are very happy to report that our recent-graduate engagement event was a resounding success, with over 30 former students making their way to Dicey's for a night of socialising and prize-winning. Congratulations to Ciaran Barron, Cormac O'Donnell and William Harty who, amongst other things, were the winners of our Leinster v Wasps tickets, Drinks package, and Munster v Ulster tickets respectively. We would like to thank everyone who attended, and look forward to further such events in the months to come.
READ MORE: https://www.rockwellcollegeunion.com/blog/news/recent-graduate-event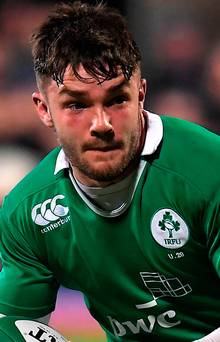 Bill Johnston shines again In Ireland vs France match
Bill Johnston (Class of 2015) is no stranger to adversity. Just months after moving to Munster in 2015, a series of unfortunate shoulder injuries in 2015 and 2016 took from him the opportunity to play in Ireland's U20s 6 nations campaign, as well as ending his first stint out of rehab on a sour note after his excellent performance in the 2016 Junior World Championship. On his return to Rugby in late 2016, a freak ankle trauma once more put Johnston's activities on hold. Such setbacks, despite the obvious disappointment and frustration they caused to Johnston, were not the end of his time on the field. We are delighted to note that Bill, after a period of determined rehabilitation, and with an impressive dose of willpower, is back with a tremendous victory over France in the U20's Six Nations squad.
We wish Bill the best of luck with his future endeavours, and praise him on the impeccable character he has shown in surmounting difficulty after difficulty in his ascent to Rugby stardom.
READ MORE: http://www.independent.ie/sport/rugby/special-talent-johnston-has-emerged-from-dark-place-35484554.html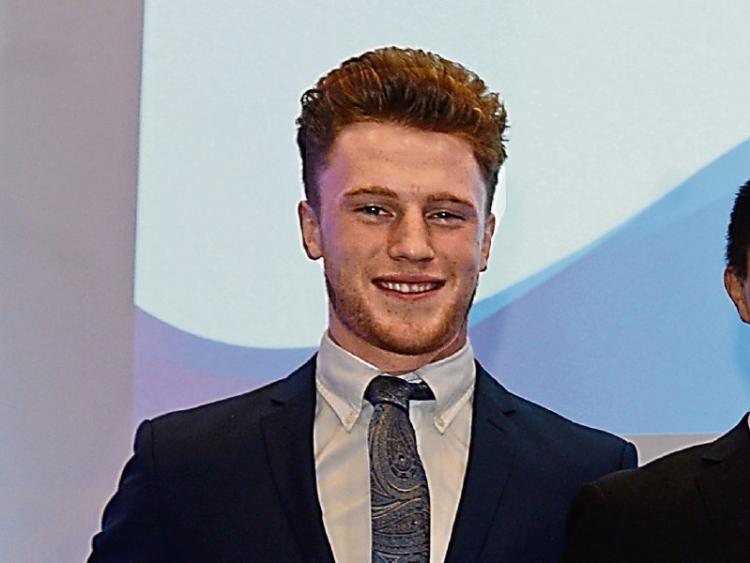 Fehilly and team impress in Engineering and Commerce Competition
Congratulations are extended to Darren Fehilly, a recent Rockwell student, on his performance in the Engineering and Commerce Case Competition that took place in Montreal this year. Previously having impressed with his athletic prowess as a power-lifter, Darren has gone on to win not only the overall 1st prize in the competition (with teammates David Monaghan, Patrick Lu and Eoin Hann), but also awards for Best Engineering Solution and Best Sustainable Solution, representing the extremely high standard of engineering that his team brought to the competition.
It is obvious that Darren has a particularly promising career ahead in engineering, although we think he's earned some time to rest on his, now considerable, laurels.
READ MORE: http://www.nationalist.ie/news/home/238963/clonmel-student-darren-wins-the-top-prize-at-international-competition-in-canada.html