Munster Senior Cup 1st. Rd. Rockwell v St. Munchins
Rockwell 28 St. Munchins 18
Played in Clanwilliam on Wednesday, 18th. Rockwell deservedly won a tight battle against a bigger Munchins outfit. The Rockwell pack surprisingly held their own in the set pieces, getting possession for the backline to play off. They will, however, have to be much sharper if they hope to advance in this competition and their penalty count needs to improve. Rockwell were very slow to hit the pace of the game and seemed lethargic. Just 5 minutes in Munchins opened the scoring from a penalty through their influential out, Jason Kiely. Jake Flannery replied 4 minutes later. The Rockwell pack began to dominate, yielding fast ball to allow the backs to run it out wide, and, despite Conall Kennedy's controversial sending off (15 mins. in), allegedly for a no hands tackle, Rockwell began to dominate proceedings with Kevin Kelly scoring from a driving maul in the left corner. Jake Flannery failed to add the extras. Again Rockwell's pack allowed good ball to run through their backline to Jake Flannery who offloaded to Ryan O'Sullivan who touched down in the right corner. Jake Flannery showed great coolness in slotting over the conversion from near the sideline to make the score 15-3. Just before half time the Rockwell backline was easily breached to allow the Munchins winger, Luke Costello, to reduce the deficit and go in at half time on a forward footing.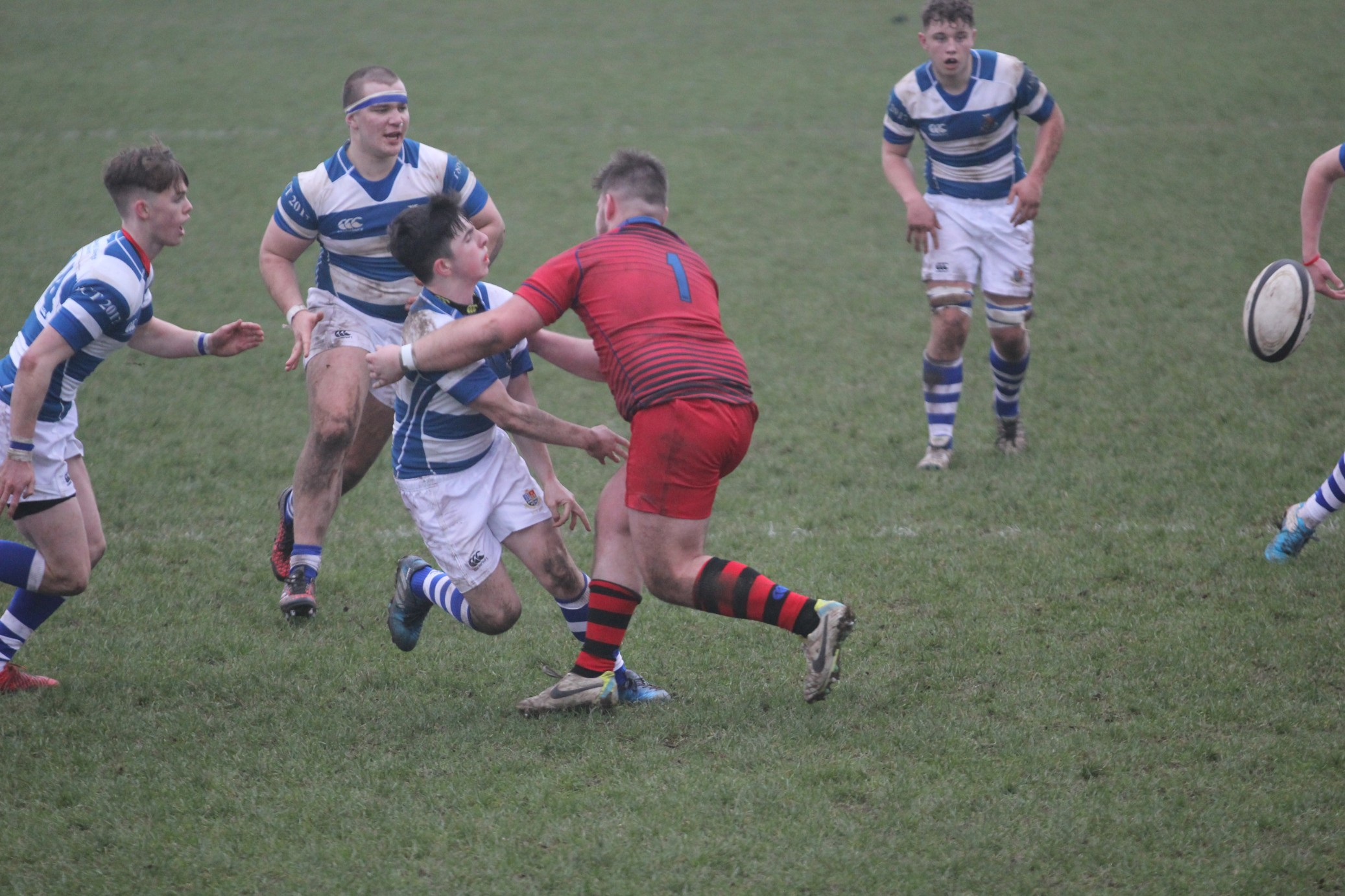 Early in the second half, a lapse of concentration allowed the Munchins no. 8, Shane Kelly, to make a crucial break which saw him run 30 yards in and score an unconverted try. At Rockwell 15, Munchin's 13, the visitors earned a penalty that would have taken them in front. Kiely missed again in what would seemingly prove a significant psychological blow to them. In contrast, Jake Flannery nailed a Rockwell penalty shortly after to open up the gap to 5 points. For the last 10 minutes Rockwell had to play without their out half, Jake Flannery, who was sin binned, but as Ryan O'Sullivan slotted into this position there was a greater fluidity to the movement of the ball. The bigger Munchins pack now launched assault after assault on the Rockwell backline which eventually yielded a try in the corner. We were now in for a pulsating grandstand finish as the sides were tied at 18 each. Rockwell dug deep and again, in a wide moving phase, after Jack Harney had won the kick off, the ball was sent wide to Paudie Leamy, who went in for the touchdown. Ryan O'Sullivan added the extras. Jake Flannery returned for the last few minutes and put the issue beyond doubt with a penalty to leave the final score 28-18 in favour of Rockwell.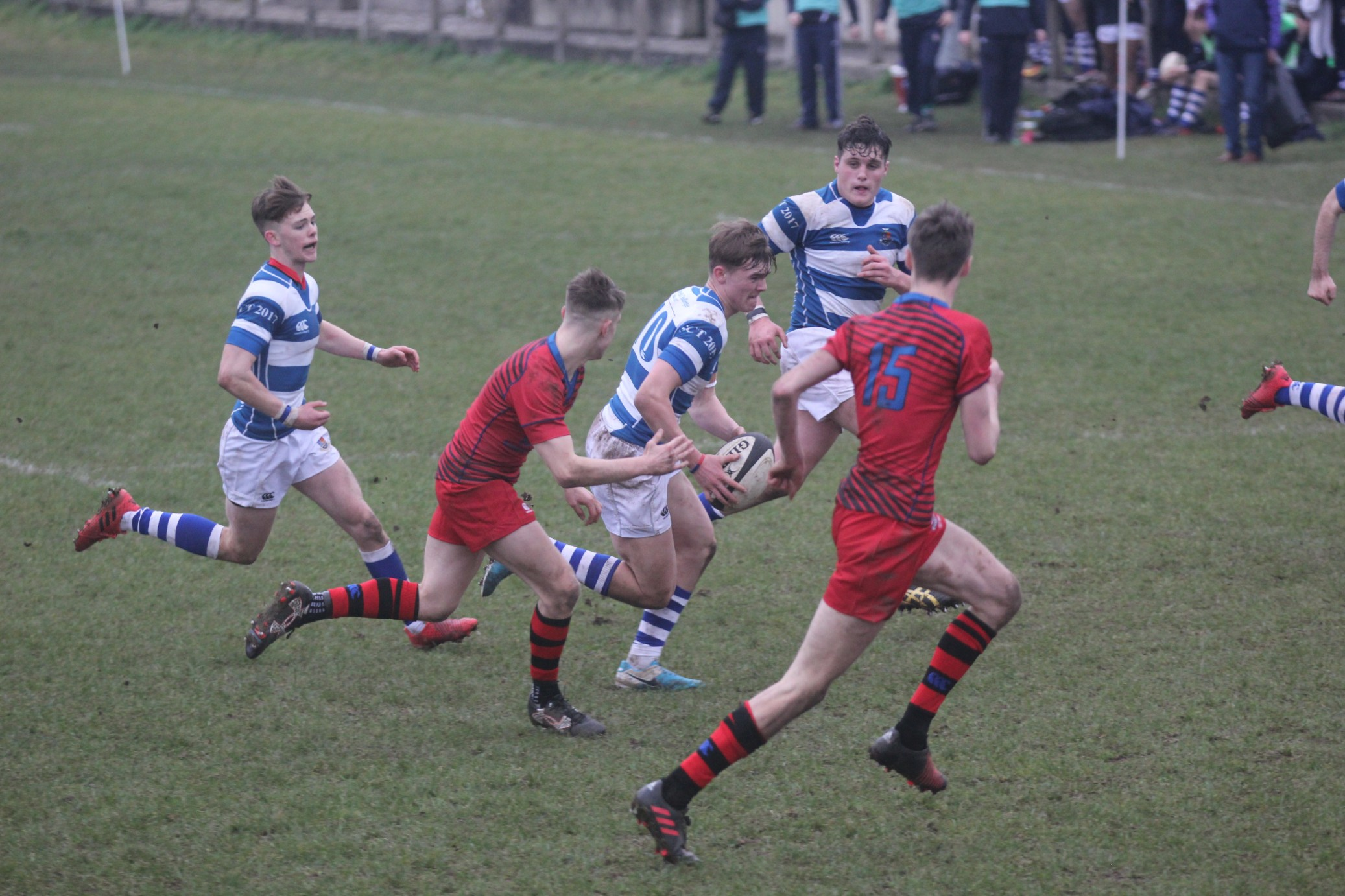 Oisin Mangan gave a masterful display at scrum half, his skill set and the speed of his passes allowed Rockwell hurt Munchins outside. Jake Flannery's territorial kicking was excellent, and this put the Munchins side under pressure on a number of occasions. Munchins employed the rolling maul to great effect and Rockwell were unable to stem the flow in the first half. Paddy Murchan covered every blade of grass in this character driven performance. Captain, Kevin Kelly also led by example from the front. Joe Mc. Cormack brought off some great tackles in defence and stood resolute while Munchins tried to break through.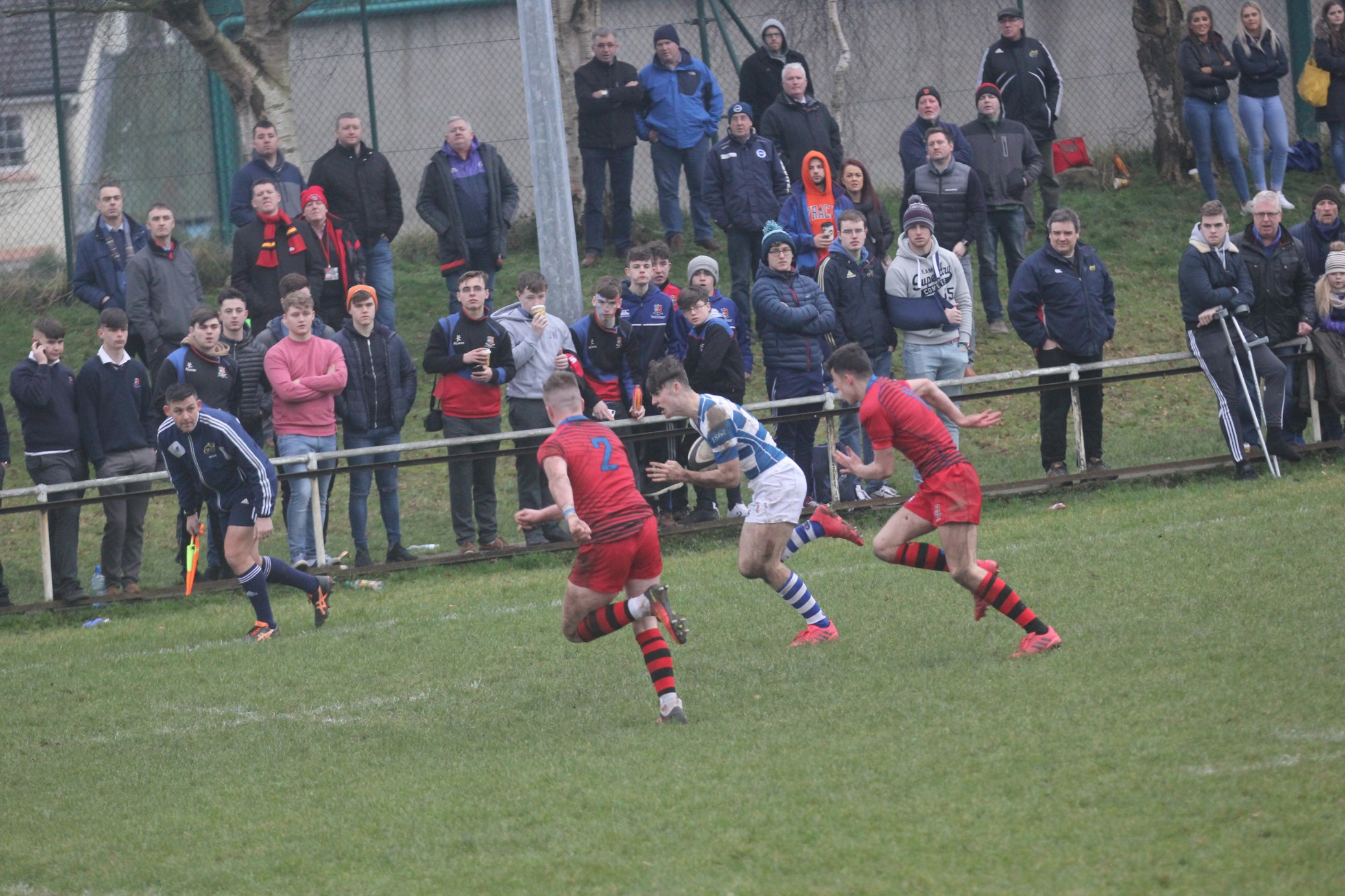 Rockwell: 1. Kevin Kelly ©, 2. James O'Meara, 3. Brendan Ryan, 4 Christopher Farrell, 5.Conall Kennedy, 6. Patrick Murchan , 7. Jack Harney, 8. Ciaran Ryan, 15. Ryan O Sullivan, 14. Chris Egan, 13. Padraig Leamy, 12. Andrew Daly, 11. Joe McCormack, 10. Jake Flannery, 9. Oisin Mangan Replacements: 16. Darragh Molloy 17, Niall O'Hanrahan, 18. Tom Russell 19, Coman Ryan, 20. Harry Tobin, 21. Joseph O' Connor, 22.Fionn Kiely, 23. Michael McMahon, 24. Conor Forrest, 25. Sean Cotter
Coaches: Kevin Leamy, Cody Baker, Alan O Donnell. S&C: Pat O Connor Physio: Tomas Ryan
If you have any photos of SCT/JCT rugby that you can share with the union please email info@rockwellunion.com and we will create a gallery.